Each participant of the project can conveniently comment on the wave of composition, leaving their feedback on what needs improvement.
A participant can select a wave point.

Or the range by selecting it with the mouse (or with finger in the mobile application)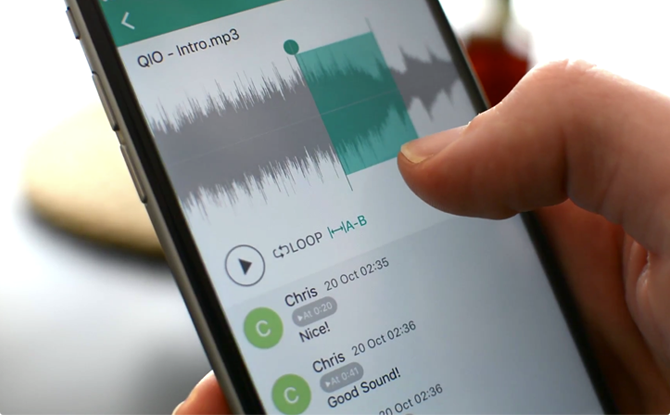 And then leave the comment tied clearly to the moment or range in the composition

You can listen to the part which was commented using play button near every comment.