Invited collaborators will have the same plan and possibilities as you (excluding administrative). Once in the project, they will see your latest mix and comment button on it.
Beforehand they can listen to the track right in the chat window.
And after clicking on the comment button, begin commenting right away.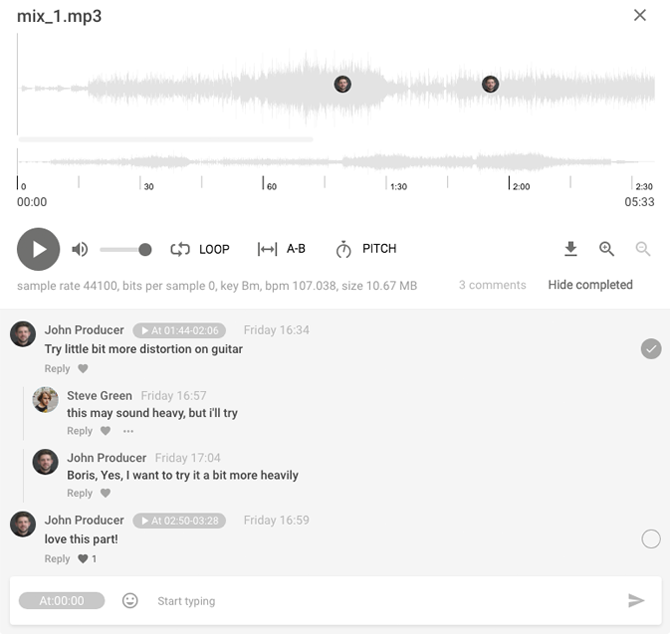 Also, other participants can upload their own files (for example, references or demos), as well as text in chat, download the files you have uploaded etc.

These are the basic functions overview, for a more in-depth study, soon will be our new advanced article.